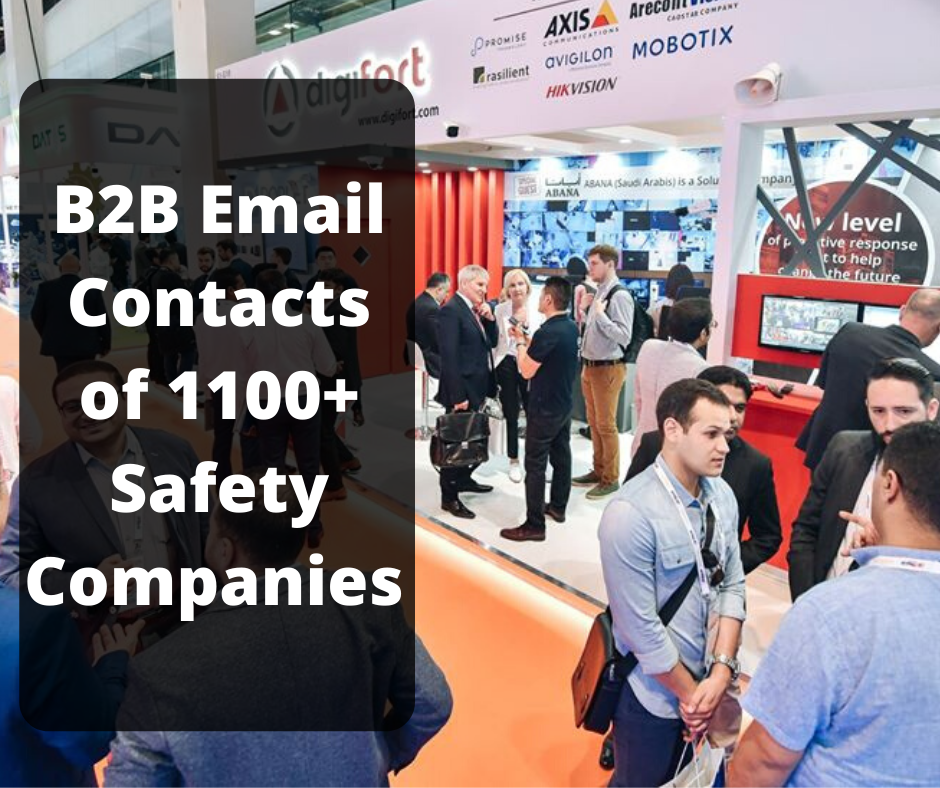 Price: 1000 USD
B2B Email Contacts Managers/Directors of Safety Companies
Are you looking for an
'Email marketing List' for 'Targeted B2B Lead Generation' from Companies
Participated in Intersec Safety Exhibition held at DUBAI WORLD TRADE
CENTER?
EMAIL CONTACTS OF MANAGERS/DIRECTORS of 1100+ SAFETY EQUIPMENT/TECHNOLOGY COMPANIES

Note: More than 70% email contacts are of managers/directors of companies who represented their companies in exhibition

I
will give you unique email list of target audience of safety companies,
which participated in Intersec Exhibition 2019, extracted manually from
Intersect 2019 exhibition catalogue.
Contact details in excel sheet about multinational and UAE local companies are available.
Note: Data in excel file is as below.
  Relevant Companies from Other Countries: Company Name and Email Contact of Stand/marketing Manage/Director/Generic
Data
in PDF files contains: Company Name, Name of Stand Manager, Email and
Mobile Phone Contact of Stand/marketing Manage, Postal Address and
Official website
Safety Companies participated in Intersect exhibition presented their products/services include (not limited); Electronical Access/ Entrance Control, Commercial Security, Digital & Network Surveillance, X-Ray Detection, Emergency Alarm And Warning System, Smoke Detection Systems, Intruder And Burglary Detection And Alarm Equipment, Heat Detection Systems, Fire Alarms, Sirens, Automated Barriers, Bollards And Roadblockers.
Get this contacts list to market your product with such safety companies.
You will get Excel and PDF files (soft copies only).