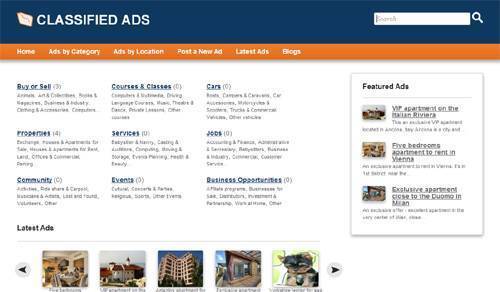 Price: 1200 USD
Best Classified Web Site Craigslist Clone website + free hosting
" Once you provided your domain name we will install and setup the website and 
 We will provide fully working website  Nothing will be transmitted as a digital 
format. We will not violate any eBay policy."
·         It does not breach eBay's Downloadable Media Policy.
·         This is not an illegal copy and I am fully within my rights to resell this item
·         I am either the Author, the copyright holder or an authorized re-seller, or this item is in public
 domain.
·         Proof can and will be provided to eBay staff upon request.
·         This listing complies with all eBay rules and regulations.
Nothing will be transmitted as a digital  format. We will not violate any eBay policy."
No Trademark or Copyright Laws have been violated. I have a resell license to all listed items. Proof can be provided upon request.