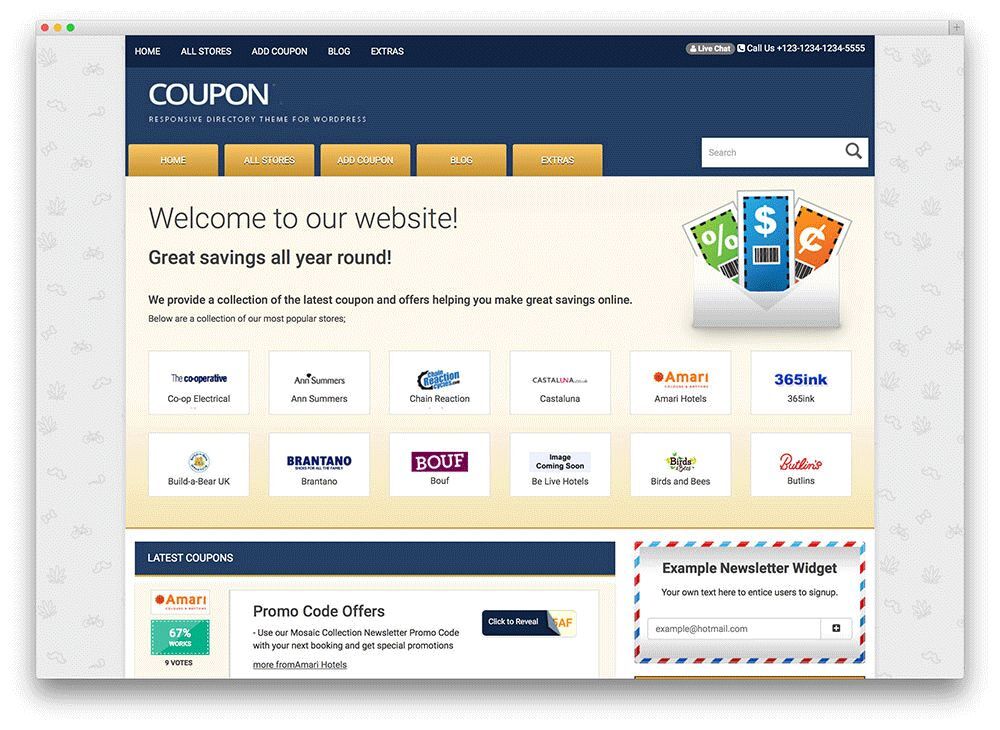 Price: 1200 USD
Coupons Sharing Profitable Complete website for Sale – Auto Pilot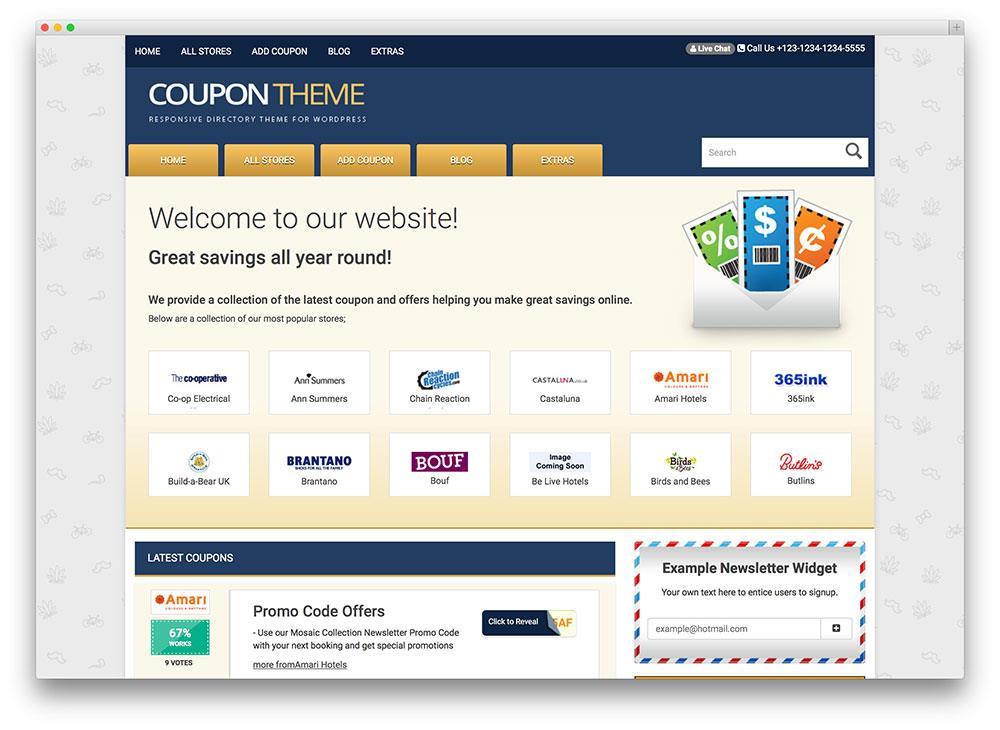 Coupon website is a clean, classic complete coupon code website. It has fully responsive and SEO ready layout to make your website easy to find. This Site comes with advanced coupon management that allows setting expiration date, cloak affiliate links and print coupons directly. There is an option for users to submit their own coupons but it's optional and can be enabled/disabled anytime. This is highly customizable with unlimited color variations, Google Fonts and much more.
It supports  PayPal , referrals through iCodes USA or UK and advertisements such as Ad sense. You can also charge people to list coupons on your site.
No maintenance required. Automatically updates itself with the latest Coupon Codes
Hosting:
We can host for you free and no monthly charge with ftp hosting, if you are hosting only this website with us hosting 
is totally free. But if you want to host Unlimited websites with us with your own CPANEL that would be $1 for each web per month. We will create your own CPanel account with your login details to host unlimited websites.
Requirements:
– Your own domain name For domain you can buy from Godaddy
Installation on your domain is Totally Free

Thanks for looking!
·         It does not breach eBay's Downloadable Media Policy.
·         This is not an illegal copy and I am fully within my rights to resell this item
·         I am either the Author, the copyright holder or an authorized re-seller, or this item is in public domain.
·         Proof can and will be provided to eBay staff upon request.
·         This listing complies with all eBay rules and regulations.
No Trademark or Copyright Laws have been violated. I have a resell license to all listed items. Proof can be provided upon request.
On Jan-19-16 at 03:13:14 PST, seller added the following information:

                                               Note : Domain name is not included