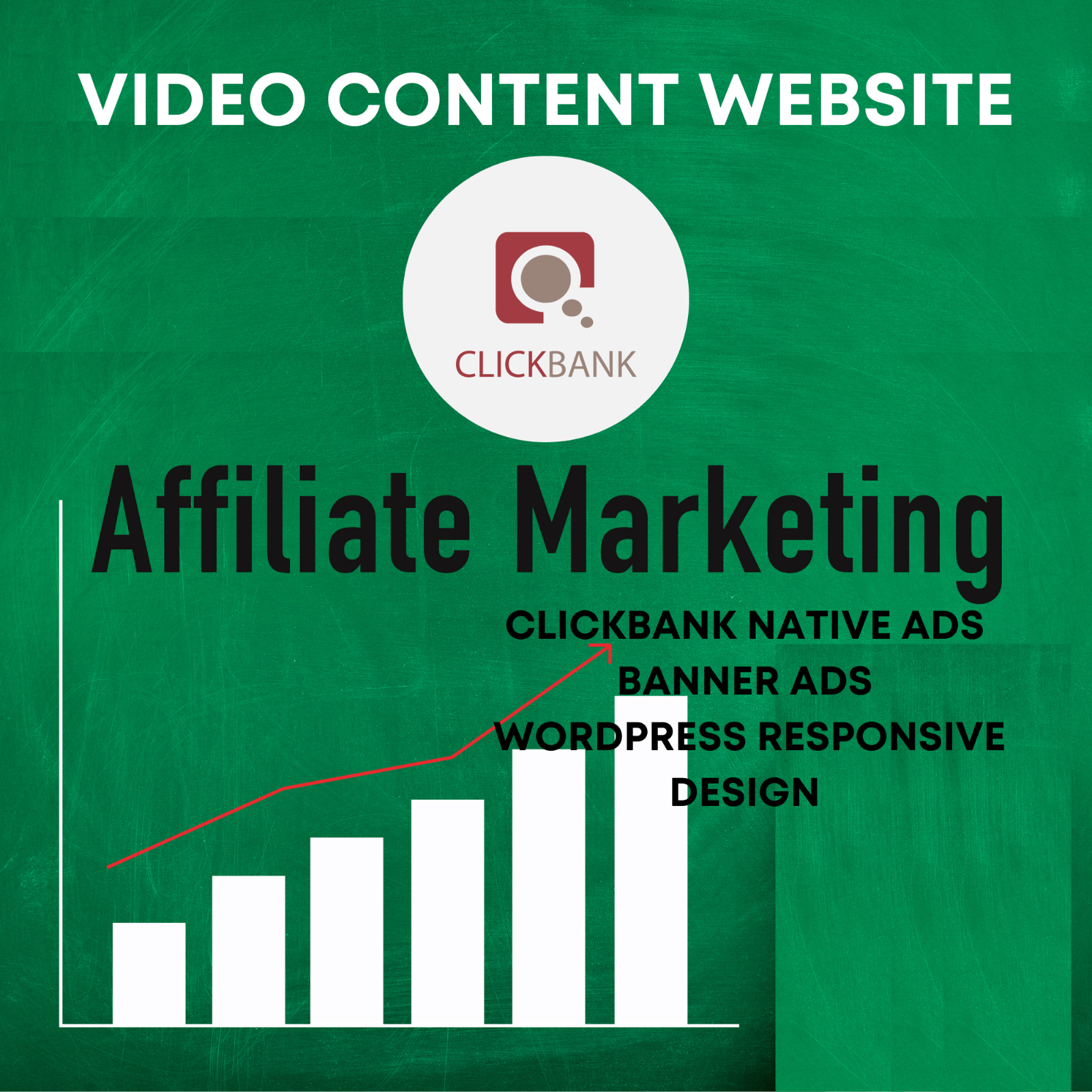 Price: 13000 USD
Create Clickbank Affiliate website With Highly Converting Ads
affiliate marketing is the quickest & most lucrative way to make passive income online.  
Clickbank is a global affiliate marketplace designed to connect vendors with affiliates that will sell their products. Clickbank is free for anyone to join and pays much better than other popular affiliate networks like Amazon. With Clickbank, you can expect commissions of 40-100%! 
I will work with you to create a responsive Video Content website, filled with engaging Clickbank affiliate product ads. "Native ads" & "banner ads" for high converting Clickbank products will be placed on your site in strategic locations to maximize conversions.
Why Work With Me?
✔ Over 7 Years of Experience building professional websites 
✔ Branding and Niche-analyzing Expertise 
✔ Strategic Ad Placements for Maximum Conversions
✔ Converting website Themes and Layouts
✔ SEO Optimized website Content
✔ Video Content Added Automatically
✔ Traffic Training Materials 
✔Email Optin Form To Capture Emails & Build Your Email List
What will you get from this package?
✔  WordPress Theme & Plugins Automated Video Content
 ✔  legal pages
✔  5 categories
✔  7 Days Delivery
✔  3 Revisions
✔  5 Pages
✔  30 Products
✔  Content Upload
✔  Responsive Design
✔  10 Plugins/Extensions
Premium Video
WordPress Theme

Creates UNLIMITED DFY niche video sites from any YouTube video, playlist or channel

Automated Updating
= More Free Traffic

Constantly adds new video content to your sites, to multiply your free traffic and profit potential 

Multiple Income
Streams

Monetize with affiliate offers, passive ads, your own products & even optin forms to build your list 
And Most Importantly:
✔ You Will Get A Turn-Key Clickbank affiliate marketing website That's Ready to Generate Passive Income.
We'll save you time and help you make money while you sleep. Contact us today to get started!
Note: Return and refund would not be accepted after placing your order-Scammers use persuasion techniques that are well known to good salespeople.
FAQ:
Will I need a domain & hosting?
Yes. It is required that you have your own domain and hosting account. I can make recommendations for reliable yet affordable hosting options.
Will I need a Clickbank account and ID?
Yes. You will need to create a Clickbank account (if you don't have one), and supply me with your Clickbank ID so you get credit for all sales. Please create your Clickbank account BEFORE starting an order.
Will I own the site when completed?
You will get WordPress login details to the site and be able to make any additional changes to it that you wish. You will be given the login information so you will have complete control of the finished website.
Can other ad options be included?
Yes. I don't include other ad options with this gig, but you can add other ad options if you desire once the gig is completed.
Will I need an email autoresponder?
Yes, if you order the top level GOLD gig (or the gig extra with the other gig levels). I recommend using an e-mail autoresponder that is friendly to affiliate marketing, such as Aweber and GetResponse. Aweber has a free account option.