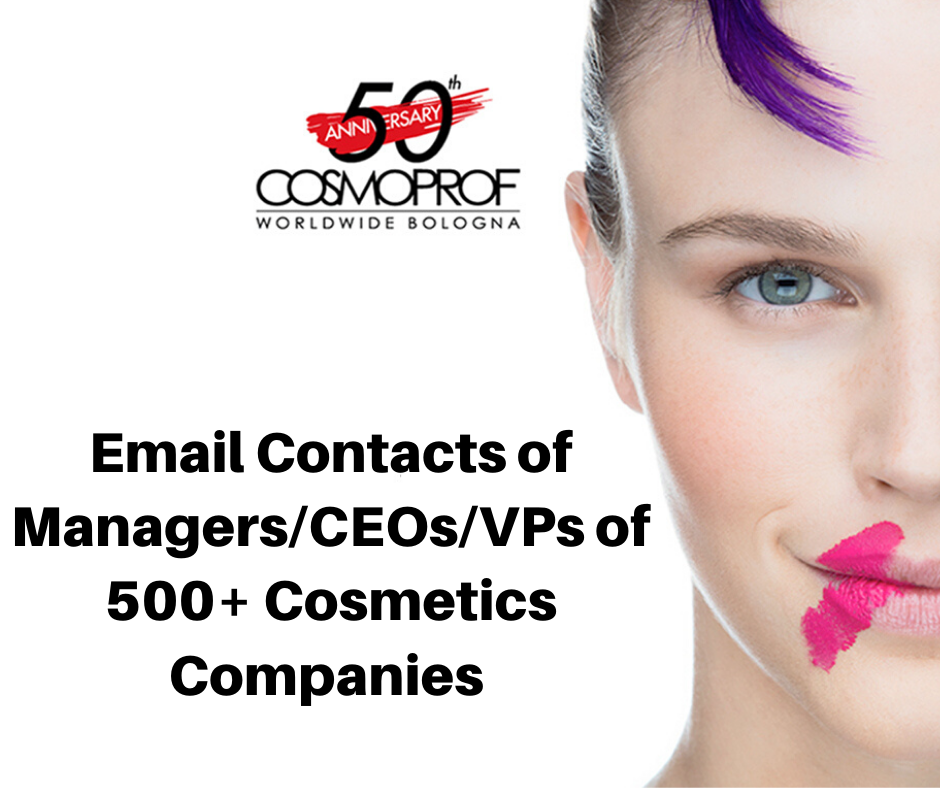 Price: 749 USD
Email Contacts of Beauty Cosmetics Companies for Email marketing
Perfect and Unique Leads for Beauty Items and Cosmetics Marketers and Business Developers,
Here you can get excel file for email contacts of managers/CEOs/Directors/VPs of more than 500 companies who participated in world top beauty and makeup cosmetics exhibition COSMOPROF and MIDDLE EAST BEAUTY EXHIBITIONS.
The list of contacts I made is 100% manual from official catalogues of exhibitions. 
I will give you excel and PDF files in this regard.
This data is useful for those who want to offer marketing services, SEO services, Guest Posting services, Private Labeling, Warehousing and Service list is not ending 🙂
Note: This contacts data is not physical but you will get Excel and PDF files after placing order.