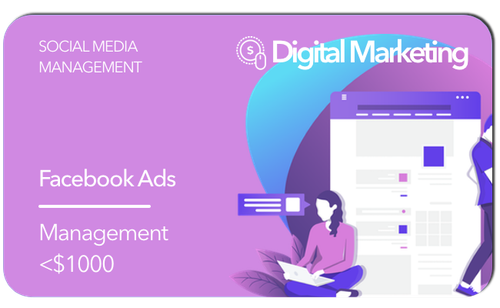 Price: 79495 USD
Facebook Ads Management $1000




"'Everyone' is not your customer" – Seth Godin
Facebook ads, social media marketing and Email marketing… this is where you can actively find your audience and optimise your return on investment.
Use our marketing specialists to help your run your business. Outsource to our professional team so you can concentrate on innovating and not spending time on the mundane task of posting to social media, staring at Facebook ads or getting to grips with email…
Important to know about this service:
We will build your Facebook Ads campaign and manage spend up to $1,000 per month.
After you purchase this service, we will be in touch very soon to discuss your specific needs to create a truly bespoke solution.