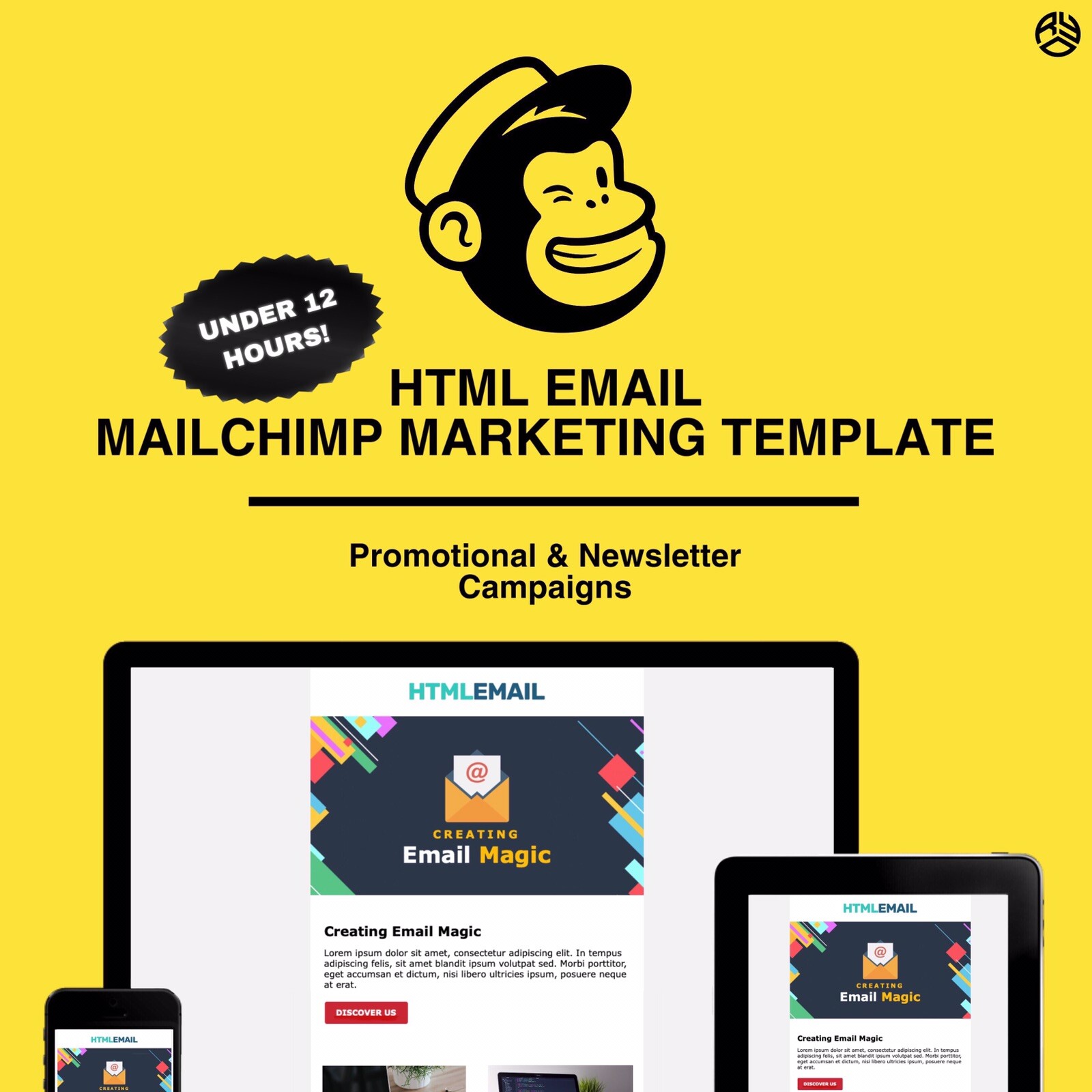 Price: 1000 USD
HTML Email Template for Mailchimp Campaigns




HTML Email Template for Mailchimp Campaign marketing!
This is for MailChimp clients only, everything we explain/show in our features is exactly what you will receive for this service.
Convert your PSD, JPG, PNG, PSF &  sketch files/designs into real email marketing templates!
This service bundle supports:
-Flexibility on all email clients
-responsiveness on every design format
-specified language compatibility
-100% lines of code & MC tags
-coloring & hearing fluidity
-Additional content productivity
-CTA [Call to action] links/images/etc.
-Fast same-day/next-day delivery
-Revision/default/custom planning service!
Most template designs will be related towards promotional/newsletter emails (bundle doesn't support api transactional emails) more email client services will be joining soon as we grow! [Coming soon: Mailer Lite Services ]
Have Questions? Contact & Message us for more information about this service!
Have Twitter? Message me your twitter & I will gladly help you know more about me & my services!
Hope to see you get in contact with me & my services!
Ryo-Co.