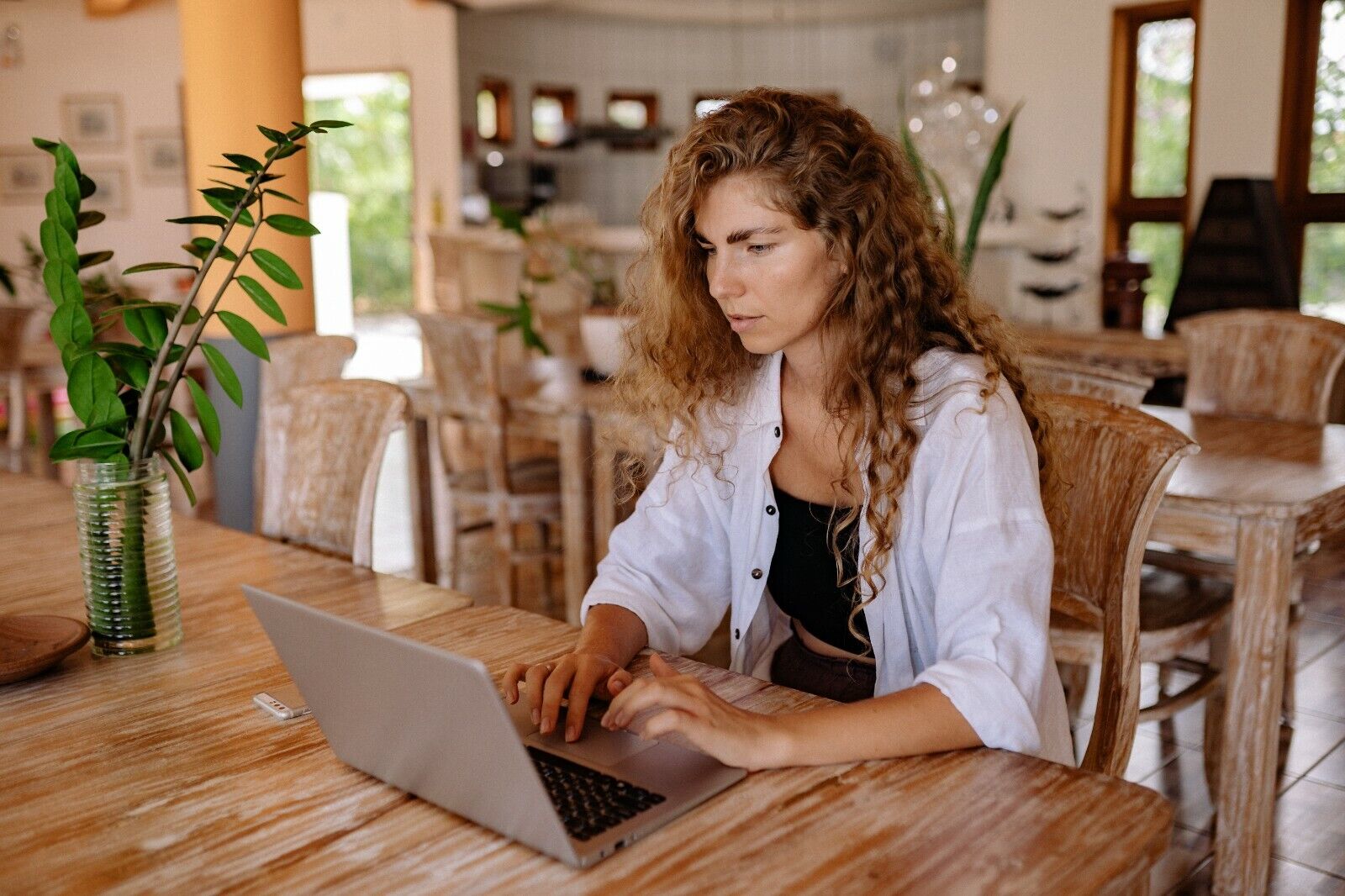 Price: 999 USD
Make Money Online Resell These Products – Keep 100 % Profits Forever – CD sent
6 Figure Business – 33 pages – Master Resell Rights – (2021)
7 Figures Mastery – 224 pages – Master Resell Rights (2018)
Advertising Your Business – 47 pages – Private Label Rights (2019)
affiliate marketing Influence – 63 pages – Master Resell Rights & PLR (2017)
affiliate marketing Mastery – 37 pages – Master Resell Rights (2020)
Amazon FBA Success – 58 pages – Master Resell Rights (2019)
Amazon Kindle MANIA – 34 pages – Master Resell Rights (2012)
Artificial Intelligence In Digital marketing – 30 pages – Master Resell Rights (2019)
Authority marketing – 47 pages – 2020
Best Affiliate Products Revealed – 36 pages  – Master Resell Rights (2020)
Best Blog Widgets and Plugins – 48 pages  – Master Resell Rights (2020)
Bitcoin Breakthrough – 31 pages – Master Resell Rights (2020)
Bitcoin For Profit – 97 pages – PLR – 2021
Blogging Traffic Mantra – 67 pages – Master Resell Rights – 2021
Boost Your Online Sales – 51 pages – Master Resell Rights – 2020
Branding Yourself And Your Business – 49 pages – Master Resell Rights – 2020
Business and Life Transformation – 41 pages – Master Resell Rights – 2020
Business and website Traffic – 32 pages – Master Resell Rights – 2013
Business Blogging Answered – 43 pages – Master Resell Rights – 2013
Car Care Black Book – 48 pages – Master Resell Rights – 2020
Choose To Lead –  65 pages – Master Resell Rights – 2020
CJ Affiliate Essentials – 23 pages – Master Resell Rights – 2021
Coaching Business Success – 50 pages  – Master Resell Rights – 2019
Copywriting Influence – 61 pages  – Master Resell Rights & PLR – 2017
Easy Product Creation – 45 pages – Master Resell Rights – 2012
Ecommerce With Shopify – 51  – Master Resell Rights – 2020
Email marketing Influence – 52 pages – PLR & MRR – 2020
Email marketing Startup – 27 pages – Master Resell Rights – 2021
Email marketing With Aweber – 38 pages  – Master Resell Rights – 2020
Facebook Ads – 35 pages – Master Resell Rights – 2019
Facebook For Business – 38 pages – Master Resell Rights – 2020
Facebook Groups Unleashed – 57 pages – Master Resell Rights – 2019
Facebook marketing 2019-20 Made Easy – 102 pages – PU
Facebook marketing Influence – 50 pages –  Private Label Rights – 2020
Facebook marketing Unleashed – 64 pages – PLR – 2021
Facebook Messenger Bot marketing Unleashed – 33 pages – Master Resell Rights – 2019
Facebook Retargeting Secrets – 45 pages – Master Resell Rights – 2019
Financially Free – 43 pages – Master Resell Rights – 2013
Find Your Niche – 57 pages – Master Resell Rights – 2019
First Class Resell Rights Marketer – 56 pages – Master Resell Rights – 2020
Foolproof Clickbank Mindset – 64 pages – Master Resell Rights – 2014
Forex And Trading Expert – 47 pages – Master Resell Rights – 2020
Free Facebook Traffic Strategies – 32 pages – Master Resell Rights – 2020
Free Traffic Exchanges – 45 pages –  Master Resell Rights – 2020
Freelance Writing Ecourse – 10 emails – Private Label Rights – 2020
Growing a Successful YouTube Channel-  63 pages –  Master Resell Rights – 2018
High Ticket Clients Secrets – 42 pages – MRR – 2021
High Ticket Sales Secrets – 29 pages  – Master Resell Rights – 2019
How To Be A Freelance Writer – 56 pages – Master Resell Rights – 2020
How To Become An Influencer – 59 pages –  Master Resell Rights – 2019
How To Become A Successful Social Media Influencer – 74 pages –  Master Resell Rights – 2020
How To Start a Freelance Business – 49 pages – Master Resell Rights – 2020
Influencer Secrets – 33 pages – Master Resell Rights – 2020
Influential Blogging – 51 pages – Private Label Rights – 2020
Instagram Ads Success – 31 pages – Master Resell Rights – 2020
Instagram Guide for Beginners – 54 pages – Master Resell Rights – 2021
Instagram marketing Secrets – 53 pages – Master Resell Rights – 2019
 Internet marketing A to Z – 32 pages – Master Resell Rights – 2013
Internet marketing For Complete Beginners –  53 pages  – Master Resell Rights – 2019
Internet marketing For Stay At Home Moms –  37 pages  – Master Resell Rights – 2020
Internet marketing Secrets – 42 pages – PLR & MRR – 2021
Internet Traffic School – 56 pages – MRR – 2021
Latest Instagram Made Easy – 99 pages – Private Use – 2020
Launch Your Online Course – 64 pages – Master Resell Rights – 2020
List Building School – 65 pages – MRR – 2021
List Building Secrets – 33 pages – Master Resell Rights – 2017
List Building Wizard – 55 pages – MRR – 2021
Make First $ 100 On The Web – 36 pages – Master Resell Rights – 2021
Making Money Online – 49 pages – MRR, PLR – 2021
Make Money Online Positive Action Plan – 37 pages – Master Resell Rights – 2012
Making Money With WordPress – 55 pages – Master Resell Rights & PLR – 2018
Manage Your Money – 50 pages – Private Label Rights – 2019
MLM Success Guide – 55 pages – Master Resell Rights – 2020
Modern Email marketing And Segmentation – 53 pages – Master Resell Rights – 2020
Modern Niche marketing – 32 pages – Master Resell Rights – 2020
Modern Podcasting – 33 pages – Master Resell Rights – 2020
         Modern Vlogging – 32 pages – Master Resell Rights – 2019
Online Businesses For Moms – 46 pages – Master Resell Rights – 2019
Photography Mastery – 54 pages – Master Resell Rights – 2020
Powerful Entrepreneur – 56 pages – Master Resell Rights & PLR – 2018
Product Launch Success – 51 pages – Master Resell Rights & PLR – 2018
Recurring Income Strategies – 32 pages – Private Label Rights – 2020
Sales Funnel Optimization Strategies – 30 pages – Master Resell Rights – 2019
Sales Funnels Strategies – 48 pages – Master Resell Rights – 2019
Sales Funnel Supremacy – 60 pages – MRR – 2021
SEO Split Testing – 28 pages – Master Resell Rights – 2019
social media marketing Made Simple – 49 pages – Master Resell Rights – 2020
Social Media Masters Course – 99 pages – Private Label Rights – 2019
Social Messaging Apps For Marketers Training Guide – 31 pages – Master Resell Rights – 2020
Social Traffic Plan – 44 pages – Master Resell Rights – 2020
Start Your Own Coaching Business – 34 pages – Master Resell Rights – 2020
Supreme affiliate marketing – 60 pages – MRR – 2021
Terrific Teams – 39 pages – Master Resell Rights – 2014
The Essential Guide On Internet marketing – 54 pages – Master Resell Rights – 2013
The Journey to Top Blogger – 48 pages – Master Resell Rights – 2017
The Kindle Profit System – 32 pages – Resell Rights – 2020
The Newbie's Guide to affiliate marketing – 33 pages – Master Resell Rights
The Personal Branding Blueprint – 50 pages – Master Resell Rights – 2020
The Power of Social Media Stories for Marketers – 26 pages – Master Resell Rights – 2019
The Productive Solopreneur – 51 pages – Master Resell Rights – 2020
The Traffic Handbook – 66 pages – Master Resell Rights – 2020
TikTok marketing – 36 pages – Master Resell Rights – 2020
Time For Success – 26 pages – Private Label Rights – 2020
Time Management For Entrepreneurs – 55 pages  – Master Resell Rights – 2019
Twitter Success – 52 pages – Master Resell Rights – 2021
Udemy For Recurring Income – 36 pages – Master Resell Rights – 2020
Video marketing Domination – 32 pages – Master Resell Rights – 2020
Virtual Summit Secrets – 53 pages – Master Resell Rights – 2020
Webinar Mastery – 34 pages – Master Resell Rights – 2020
WordPress Training Kit – 127 pages – Master Resell Rights – 2020
Work At Home and Digital marketing For Seniors – 50 pages – Master Resell Rights – 2019
Work From Home Productivity – 55 pages – Master Resell Rights – 2020
Your First Physical Product – 49 pages – Master Resell Rights – 2021
YouTube Quick Start – 43 pages – Private Label Rights – 2020
YouTube Authority – 63 pages – Master Resell Rights – 2019
Zoom Master – 34 pages – Master Resell Rights – 2020
Ideas to Make Money from Using PLR Products
Creating a membership site to add the PLR content to and charge a monthly fee. Great to get monthly recurring income.
The most important is to rebrand the PLR making it your very own. By doing so you'll not only own the item but you create instant authority in that particular niche.
Combine a number of PLR content into one, making it more valuable and more informative. This can be ideal for PLR articles, by consolidating a number of high-quality articles into one ebook.
Create your very own podcast series from reading out the material. Or even hire a voice talent to do this for you. A great way to make any information more valuable.
Create a coaching product and course. By doing so, you not only sell a great product, but you're gaining instant authority. By doing so you can then charge a premium price for this as the product will now be a high-ticketed item.
Use the content for your email marketing campaigns as a sales copy. Giving your list professional content and interesting material to read.
Create weekly or monthly content to deliver to your mailing list as paid content. So you're now charging people to join your list for the valuable information you'll provide.
Create a webinar from the PLR content, which is an ideal way to gain more influence and sell more products at the end of the webinar.
Start selling products of your very own to start building an army of affiliates to promote your products. A great way to make extra sales.
Create video series and courses using the material. Do the speaking yourself or hire someone else to do this for you. A great way to create and sell video courses.
Rebrand ebooks with affiliate links, and give those books away for free. A great way to get that ebook to go viral with your affiliate links within.
Another great thing to do is what a lot of people don't think of is to translate the material into other languages. By doing so, you'll be selling to a whole different market.
Use the content for your blog. A great way to save time on writing and the research that needs to be put into an article.
Use articles for article marketing. Another great method to build backlinks, authority and perfect for SEO.
Use PLR products as affiliate bonuses. A great way to make more commissions. It's been proven that those who give away bonuses when promoting a product make more sales.
Build your list by giving away free content. A great and proven method to build one's list fast. Entice them to stay on your list by giving away more free content over time.
Create autoresponder messages to your mailing list. A great method to give instant influence to your list and quickly build a relationship with them.
Sell PLR products on digital delivery sites. A great way to sell products without having your own website.
Sell the content on auction sites. People are always looking for great products like these.
Resell the products with the licenses, giving the product more value by reselling the license so the buyer can do the same.
Sell products on social media by using such 3-party platforms. Create pages, communities, and stores without owning your own website.
Selling ebooks on the largest known bookstore online.
This is really only a fraction of what you can be doing with PLR products. But the list I mentioned above are some of the best ways to use PLR products, and if you're not doing at least 5 or more of them, then I highly recommend you do. And if you haven't tried any of them or at least all of them at one time or another, then I suggest you try these methods out.