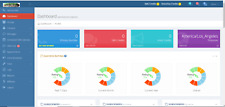 Price: 90000 USD
Professional website with Bulk SMS System




Professional website   with Bulk SMS System
No Hidden Fees, No Commitment ! 100% of Proceeds Donated to Our Nonprofit
We are offering this type of website service at an affordable cost.  We offer a quality design that will attract your website visitors and convert them to valuable customers.
Why Choose Our Service Over Others?
Low cost, Web design can cost thousands of dollars nowadays, we offer at the best price to get you returning clients with No Hidden Costs, No Commitments,
Quality Work, Timely Responses, & Quick Turn-Around Time! Not to mention
ALL proceeds benefit our Education, Outreach, Research and Legal Programs, not someones wallet.
We do have a Demo Available  pm Us for username and password. Our Demo Account was hacked lastnight, Now if anyone does we will know 1 by one who it was.
This is a non functioning back office, but all links that you will have available in your site, you can see. SMS Control Panel will be identical.
WHAT'S INCLUDED:
–          Complete Mobile Friendly Professional website Setup
We will include a professional  site and "1 Additional Theme that will include 1 year license, Renewable at 80/ 1st year, then 60". This theme can be configured by Us for an additional rate or you are free to do so Yourself using Divi Theme with all Divi Plugins.
–          Webhosting if you need it. If not send Us Your Login Details for your sever
Yes we also offer you  webhosting and guarantee that your website will remain up with low hosting fees of 9.99 per month. Or your free to use your Own servers.
–          Full Site and Hosting administration panel using Cpanel if on Our Servers
You will have full access to the webhosting cpanel including the main hosting account using the account credentials we set for You.
–          Email Addresses |Under Your Company Domain
You will get 50 Email Accounts with a total disk space of 5 GB/ More can be added, Dedicated IPs also available with unlimited data transfer, E-mail management system will be accessed from your company domain Example: (mail.YourCompany.com).
–          Your Own Bulk SMS system under your Company Name
SMS system will be accessed from your company domain Example: (YourCompany.com/sms).       
–          4 year SSL certificate Included
Avoid a non-secure warning in your browser bar and increase visitors' trust with an SSL-encrypted website.
Why do you need SSL?
Browsers, like Google Chrome mark pages without SSL encryption as not secure.Not only will This have a negative effect on the trustworthiness of your website but Google will not rank your site appropriately! If you have an SSL certificate, your site's URL will start with the prefix "https" and a green padlock icon will be displayed in the browser bar, showing your visitors your site is secure and their data is safe. Pages that are protected with SSL receive better search engine rankings and are more likely to be trusted by visitors.
Stock Photos
If you need good quality stock photography for your website, we will include up to 5 premium photos. You are welcome to provide your own images as well.
Add Your Logo
You can change logos in your control panel with a couple mouse clicks.
Google XML Sitemap
XML Sitemap that will help your website get indexed. Each time you make updates to the pages on your website,
FREE After Sale Support
We will be glade to answer any questions you may have about your new website. We also offer free assistance for any website related issues that may arise as a result of our own workmanship.
However this does not include 1 on 1 Instruction, If you need more help, we can arrange something.
Domain Name NOT included
If you need a domain name for your new website, Let Us Know. A domain name is NOT included with this package. You are free to register your domain anywhere you would like.
as well as host your Domain anywhere you like. We will not be responsible for time it takes for DNS propogation.
We recommend registering your domain through GoDaddy. We also offer domain registration.
E-Commerce Functionality
This package does not include any type of e-commerce functionality. This price is simply too low and e-commerce websites can be very labor intensive.
If you need e-commerce functionality, please contact us for a price.
SMS COSTS
We have sourced out the most affordable sms costs that 1/8th the cost of Twilio.
Pre-Configured Affiliate Program
Your site will also come pre-configured with an affiliate program for you to promote.
      Delivery time varies based on website registration and Propagation 24 -48 hours

Mobile Coupons
NEW

Q&A SMS Bots
NEW

Bulk SMS

Unlimited Mobile Keywords

Bulk SMS Scheduling

Autoresponders

MMS / Picture Messaging

2-Way SMS Chat

Sub-Accounts
Recurring Messages

Contests

Birthday SMS Wishes

Facebook Integration

Bulk SMS Delivery Stats

Detailed Campaign Analytics

website Signup Widgets

Polls

Mobile Splash Page Builder

Appointment Reminders

Built In Link Shortening & Tracking

Local Numbers

Email Alerts

Message Templates

Broadcast From Phone

QR Codes

Segment Your Contacts

Voice Broadcasting
Upload Your Subscriber Lists

Voicemail / Call Forwarding

SMS to Email / Email to SMS

Name and Email Capture

Contact Management

SMS Punch Card Loyalty Rewards

Kiosk Builder

API

Email Integrations

Online Fax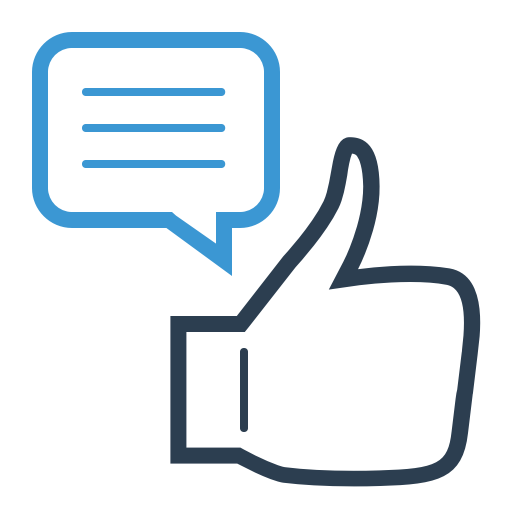 Double Opt-in
Have the option to collect the name and email from a new subscriber joining your opt-in list! With this setting turned on, after the new subscriber texts in the keyword to join your list, they will get another text sent to them asking them to provide their name. After texting back their name, they will get a follow-up text asking for their email address. This is great if you want to collect names to personalize your SMS messages going forward or emails if you want to promote to them with your email marketing campaigns!