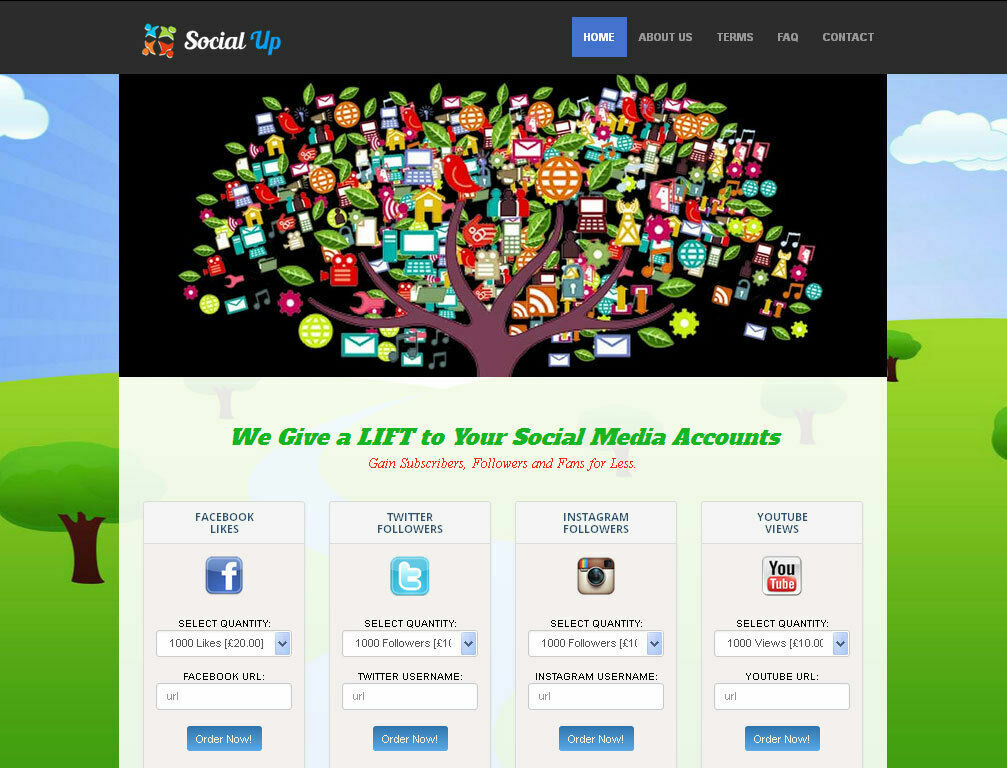 Price: 1200 USD
social media marketing Reseller website – 100% Outsourced – Business In a Box




This is a HANDS FREE site and NO EXPERIENCE IS NEEDED
The Easiest Way To FINALLY Make Money Online. This is a fully functional business that is all set up, perfect site for beginners, or anyone who is looking for a turnkey online business.
How Do You Make Money?
The process of running this business is very simple, literally anyone can do it.
Once
an order is placed on the
website
, you will instantly receive payment
via PayPal and email stating what package has been ordered. You then forward the order to the supplier and pay their fee.
The supplier will then let you know when the order is complete.
What Do You Get?
– Social suppliers info
Features
A clean & beautiful design
Mobile Friendly (Responsive)
Admin Control Panel
Beginner friendly
If you have any question, don't hesitate to contact me.