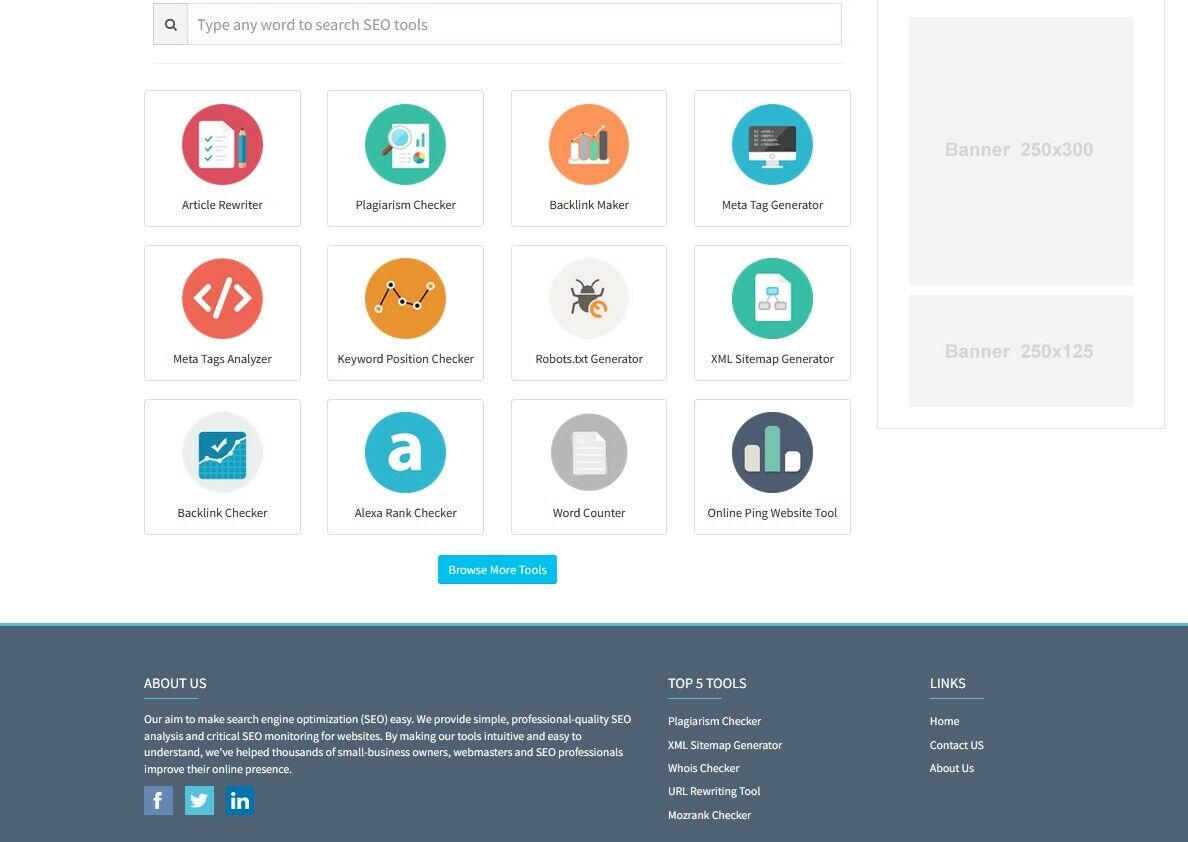 Price: 1200 USD
website SEO Tools website + Free Installation + Hosting
This is a website that provides various SEO Tools to website owners 
This is very useful for website owners to see how their work positively or negatively affects the result
It helps to improve the visibility of a website in search engines.
You can make money with advertisements ( it has many spots for banners )
I will provide you with installation and hosting (if you need)
If you want to host this on your server, make sure your server meets Server Requirements
– PHP 5.4.0 or above

– PDO and MySQLI extension

– WHOIS Port 43 must be allowed

– Multibyte String support (mbstring)

– Higher execution time

– file_get_contents() must be allowed.

– GD extension (captcha protection / PDF generator)

– Rewrite module (optional).
– "allow_url_fopen" must be allowed
If you have any questions, don't hesitate to contact me.